PO.SAN Bus Experiences Accident, TransTRACK Provides Compensation of 50 Million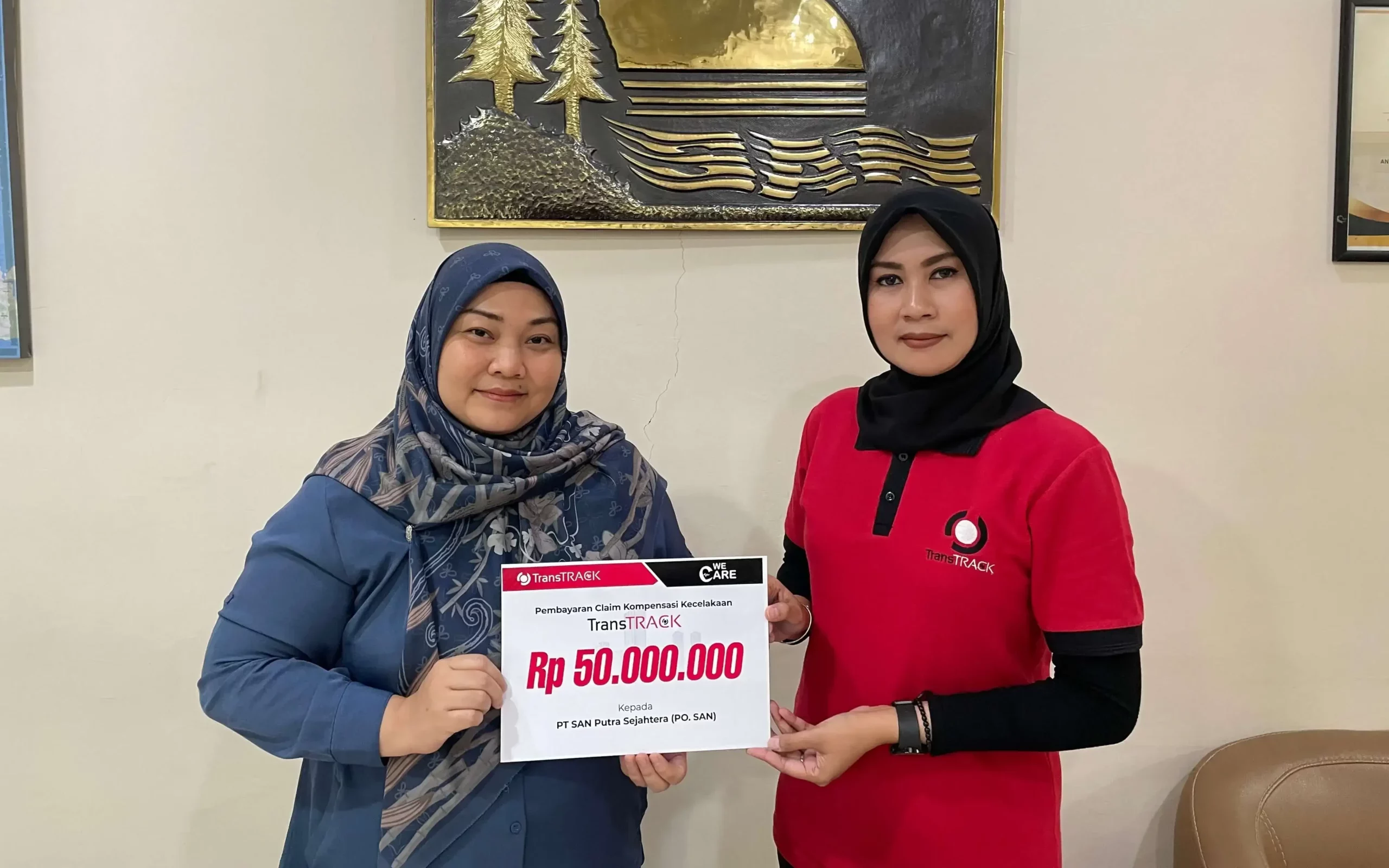 Jakarta (11/09/2023) – Accidents are something that cannot be avoided when in traffic. On Wednesday, April 19 2023, the PO.SAN bus had a traffic accident on the 50 kilometer toll road in Kerawang, Jakarta-Cikampek toll road at 14:30 WIB.
This accident occurred when the PO.SAN bus pulled over and the engine at the back of the bus was checked. However, when the driver checked, a Toyota Yaris car with plate number B 1169 BZU crashed into the back of the bus.
When the Yaris car hit the back of the bus, the driver of the PO.SAN bus was still checking the back of the bus to check the engine, which was then hit.
This accident caused the death of the PO.SAN driver, who was initially critical and was rushed to the Kerawang regional hospital. Meanwhile, all passengers remained in good condition and continued their journey using other PO.SAN buses.
Until now, PO.SAN buses have used the flagship safety system from TransTRACK which continues to monitor in real-time every accident. For each accident, TransTRACK itself will provide accident compensation to companies that use TransTRACK products.
5 million per person will be given per incident if the driver or passenger suffers minor injuries, and 50 million per person will be given per incident if the driver experiences permanent disability or death.
Due to this incident, TransTRACK provided accident compensation of 50 million to PO.SAN, to be given to drivers who died. This compensation was handed over to PO.SAN on Monday, September 11 2023, where TransTRACK products have helped the investigation process regarding this accident.
TransTRACK has a reliable safety system in the form of a GPS Tracker which carries out real-time tracking, a Speed Limiter to limit vehicle speed to certain limits in accordance with traffic regulations, a Speed Buzzer which is used to warn the driver if the speed is excessive, Driver Fatigue to monitor driver fatigue, ADAS Cam that points to the road to see the vehicle's surroundings, and many other reliable safety systems.
Not only used for buses, TransTRACK is a Fleet Telematics Solution and Supply Chain Integrator that can be used for various business fields, from rental to mining.
Topic