Fleet Operations Optimization Solution from Startup TransTRACK!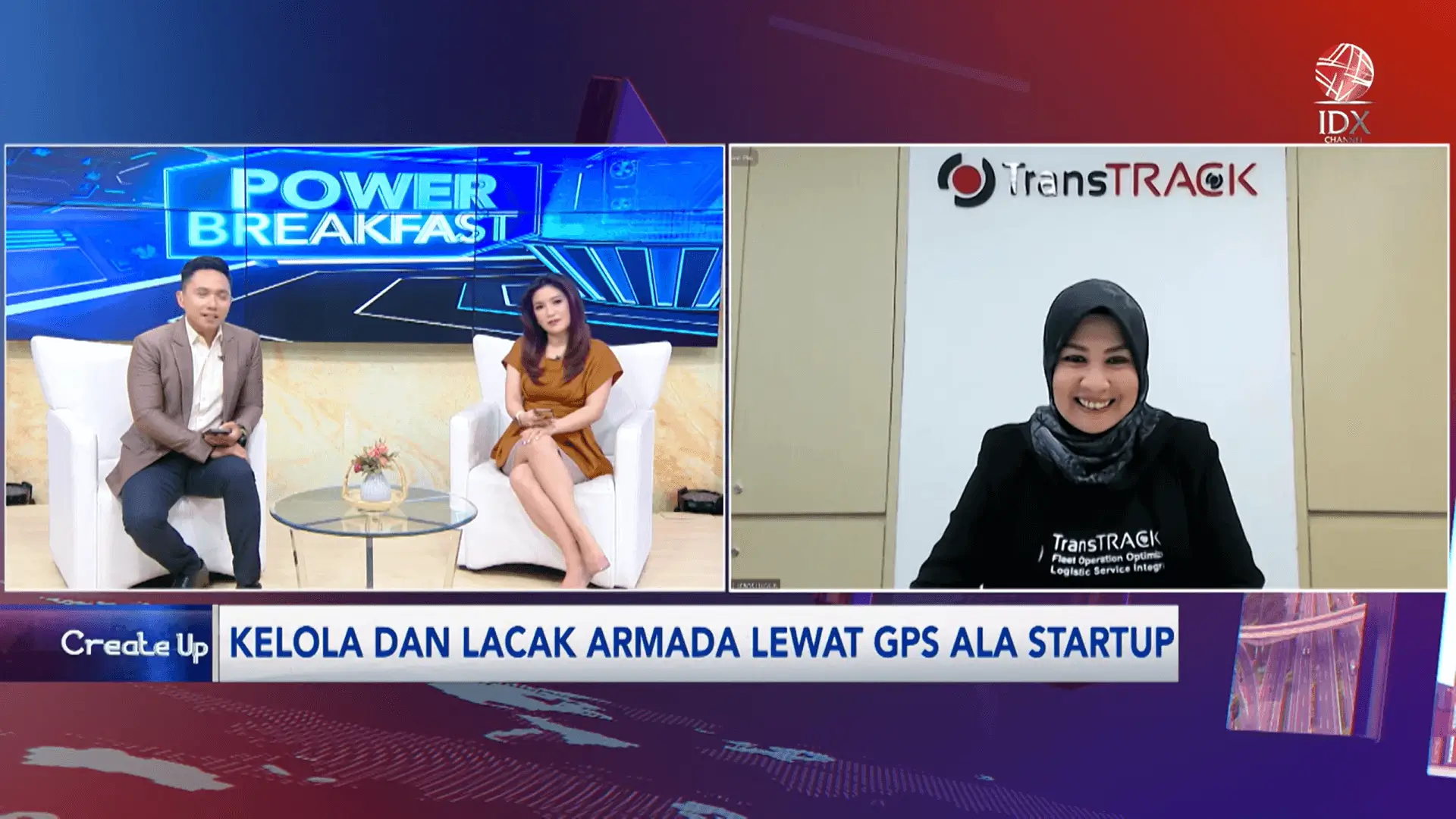 IDX Channel (10/07/2023) – Having the same problems in the logistics business such as untimely delivery, theft, bad drivers, inefficient operational costs, even accidents, force TransTRACK to be present and assist in providing solutions for logistics and transportation. Anggia Meisesari, the founder and CEO of TransTRACK, participated in the Power Breakfast: Create Up event "Manage and Track Fleet Through Startup-style GPS" concurrently in order to assist logistics and transportation companies in reducing fleet management inefficiencies.
By establishing itself as a Tech-Enabler Platform that focuses on the transportation and logistics industry, TransTRACK is a business-to-business (B2B) startup. TransTRACK's business strategy focuses increasingly on subscription fees, specifically on charging fees for using its capabilities. As well as Revenue Stream in the logistics sector.
The main solutions offered from TransTRACK are Fleet Operation Optimizer and Supply Chain Integrator. The Fleet Operation Optimizer itself consists of a Fleet Management System as remote control of the fleet, drivers and cargo, then there is a Transportation Management System which is used to track shipping transactions, as well as a Truck Appointment System to reduce truck queues and speed up the loading and unloading process. Meanwhile, another solution is the Supply Chain Integrator as an end to end logistics solution for shippers, carriers, and 3PL companies.
More deeply about TransTRACK, the technology used and how it works is by installing the device on the vehicle, then the device will send data using the cellular network via the Global SIM Card, so that the data can be received by the server which can be monitored on the TransTRACK platform.
As a consideration for customers, TransTRACK provides a cooperation system in the form of a subscription contract for 12 to 60 months, with a subscription fee depending on the features the user wants to use, ranging from >Rp 100,000 to >Rp 2,000,000/unit per month.
Anggia did not simply create this company without any purpose, to be sure. TransTRACK's benefits are evident in the level of user productivity, which rises by 40% while lowering overtime, fuel expenses, mileage, and idle time by 30%. As a result of issues with fleet operations, past users may have lost 20–40% of their revenue, profitability, and productivity.
"As much as 40% of user productivity and fleet utilization have increased when they have used TransTRACK services" Said Anggia Meisesari, Founder and CEO of TransTRACK,
According to Anggia in her interview with IDX Channel, explained that the logistics industry is an industry that is quite expansive and has wide open opportunities. Because logistics itself will regulate the movement of goods and people as well as the growth of consumption needs, even during a pandemic. As well as having the P&L Plan implemented, Anggia can ensure the sustainability of a qualified TransTRACK when carrying out highly targeted marketing and selling activities.
For its own services, TransTRACK has expanded to 50 cities in Indonesia and Malaysia since last March. Going forward, TransTRACK has a target of expanding to 100 cities in Indonesia, and plans to enter the Singapore, Vietnam and Thailand markets.
Topic