Find Out How to Track Package Using TransTRACK Mobility Tracker!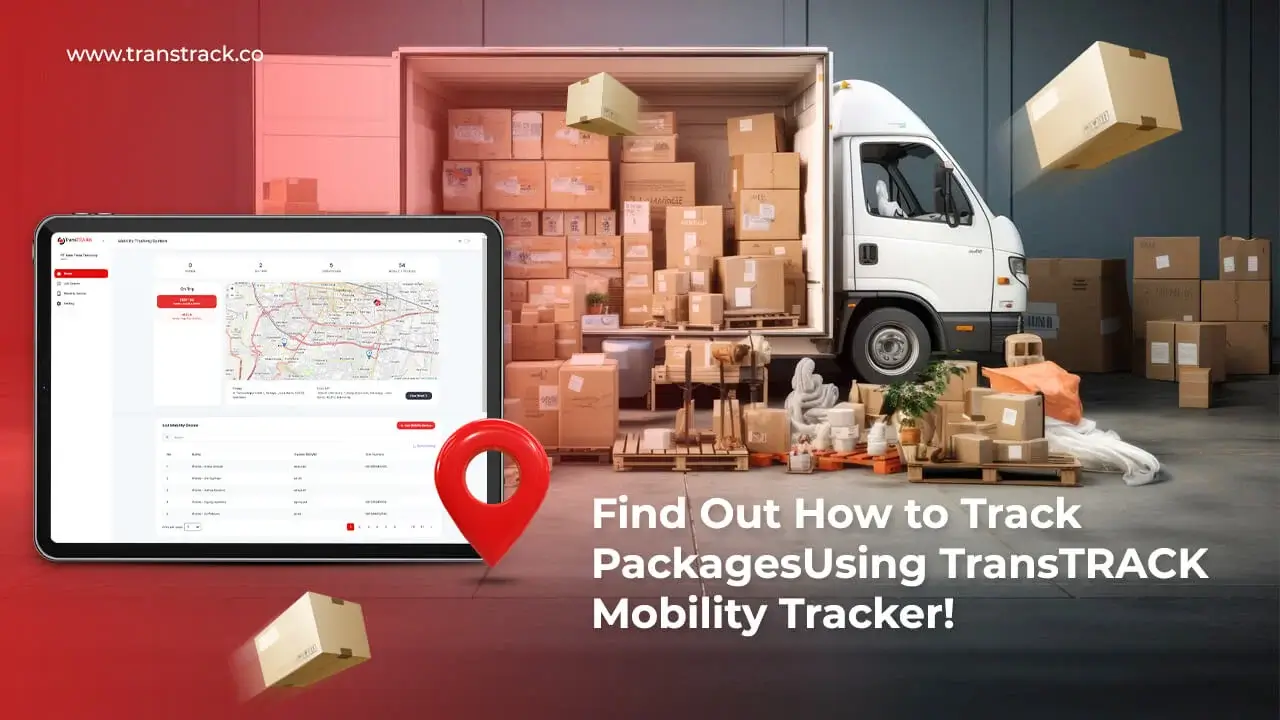 In the rapidly growing era of globalization and e-commerce, efficient logistics and delivery management is the key to success. Receiving or sending a package can be a very stressful experience if you don't have the right tools to track it. It's time we introduced Mobility Tracker from TransTRACK, an innovative solution that will change the way you view package delivery.
In this article, we will discuss how TransTRACK's Mobility Tracker works, the advanced features it offers, and how it can optimize your logistics operations. Whether you are a business owner looking to provide better service to customers or an individual looking to find out how to track package, this article will provide in-depth insight into how TransTRACK's Mobility Tracker can help you monitor and manage deliveries easily. Let's start by exploring the world of innovation in shipping management!
How to Track Package Using the TransTRACK Mobility Tracker Application
The Mobility Tracking application system is an application used for field assignment needs carried out by Operations and Drivers in a company. Also, you can find out how to track package trough this platform. Through this application, users can view job order details and track them via the "Job Orders" menu. Order details can be seen by clicking on the desired "Job Number" code to be seen in the job order list. The page will then switch to display a page containing the order data information. Job order data can be shared in the form of a link via the Whatsapp application or copy the link to be sent to the driver.
Then, the mobility device page displays a list of driver data registered on the system. This data will be automatically synchronized with the FMS (Fleet Management System). Where, users can also carry out tracking through the platform.
Advantages of TransTRACK Mobility Tracker
The following are some of the advantages of the features of TransTRACK's Mobility Tracker:
Efficient Logistics Assignment
By using the TransTRACK Mobility Tracker, logistics or shipping companies can optimize their logistics assignments. They can track their vehicle packages and logistics assets in real-time, ensuring that deliveries are made efficiently, avoiding damage or unnecessary delays.
Shipping Tracking
The ability to track package in real-time is one of the most important features in logistics. This allows you to accurately monitor the location and status of deliveries. You can provide customers with more accurate information, as well as take quick action if problems occur such as accidents, delayed deliveries, or route changes.
Complete Delivery History Records
Having complete delivery history records is important for process analysis and improvement. With these records, you can track package have gone, identify patterns that may require improvement, and provide historical evidence to customers when necessary.
Transparency and Customer Trust
These features also increase the level of transparency in the delivery business. Customers will feel more confident when they can track package and see clear historical records. This can increase customer satisfaction and strengthen business relationships.
Better Stock Management
In logistics operations involving inventory, complete delivery history records can help in better stock management. You can plan inventory based on previous shipping patterns, avoid inventory shortages, and optimize your inventory.
Operational Efficiency
By utilizing track package technology and complete historical records, you can increase your operational efficiency. This can reduce operational costs, increase productivity and reduce the risk of loss.
How the TransTRACK Mobility Tracker Works
How the TransTRACK Mobility Tracker works is as follows:
Creation of Job Orders by Operations
The process begins when the operational or logistics team creates a job order or delivery order for a particular delivery. This job order may contain important details such as pickup address, shipping address, item description, tracking number, and other important information.
Checking Order Details by Driver
After a job order is created, the task or job is assigned to a driver. The driver receives the job order and checks the details, including information about the pickup and delivery that must be made.
Delivery Status Updates by Driver
Drivers use the TransTRACK Mobility Tracker application to update delivery status. This may include information such as pickup time, arrival at delivery address, or other important events along the delivery route. This gives operations visibility into delivery progress.
Creation of E-POD (Proof of Delivery) by Driver
During the delivery process, drivers use the application to create an E-POD or electronic proof of delivery. This E-POD contains information about the recipient's signature (if required), date and time of delivery, as well as confirmation that delivery has been successful.
E-POD Delivery
After the E-POD is created, the driver sends it electronically to the operational or system party. This provides written and electronic proof that the delivery has been successfully completed.
View E-POD History by Operation Party
Operations can access the E-POD history in the TransTRACK Mobility Tracker application. This allows them to view all E-PODs that have been created during delivery, as well as check proof of deliveries that have been made.
Tracking by Sender
While the shipment is being processed, the sender may receive a link or links that allow them to perform real-time tracking. By clicking on this link, they can see the current location of the shipment and its status. This provides a high level of transparency to the customer or shipper.
How TransTRACK Mobility Tracker Works is a tool that can make it easier to manage and track shipments more efficiently. By using this technology, operations can have better visibility over the entire delivery process, reduce the risk of damage or loss, and provide better service to customers. Additionally, customers also benefit from the ability to track package in real-time.
By using Mobility Tracker from TransTRACK, the tracking and delivery management experience has never been easier. From job order creation to E-POD creation and real-time tracking, this tool brings an extraordinary level of visibility and efficiency to your logistics operations.
Now, you have complete control over your deliveries and provide a better level of service to your customers. Don't hesitate to make TransTRACK your solution to maximize your shipping management. Get Mobility Tracker today and save yourself time, money and labor in the process!
Topic